Fantasy Football Tight End Preview: Guide To Drafting Pt.3 - The Fades
There's nothing worse than straight up wasting a draft pick that doesn't help your fantasy team. Nothing. At least if you stub your toe or something, it's fine in a couple days - making a terrible fantasy pick is like stubbing your toe every weekend for 17 weeks in front of all your friends. You keep hoping it will get better then it hurts over and over again. Let us be your fantasy steel toed boots. That's a common saying right?
Before we get into this article, there is an important distinction that we need to make every year. And that's reminding our readers that we don't hate players, we hate their ADP (average draft position). So we aren't here to bash anyone or hurt anyone's feelings. We don't hate these dudes as people and, if you already drafted them, we aren't attacking you personally. We are simply trying to identify players who are being drafted too early. And bash them.
But seriously - the point of this series is to make it so you don't need to worry about the tight end position this year so you can focus on league winning running backs and wide receivers. In the first article we gave an intro as to what makes tight ends elite and gave you the elite ones. The intro at the very least is important reading because it gives you the entire philosophy these articles are based on. In the second article, we gave you the guys who we believe have a chance at being a top five tight end and are a good value at their ADP.
In this article we are going to give you some guys we think you should avoid drafting entirely. If you already drafted them, we suggest trading them. Or maybe you keep them as your "safe guy" and add someone from our next article where we will attempt to identify late upside guys. If your starter has low upside, it doesn't hurt to add a guy to your bench with a lower floor yet higher ceiling as you want to give yourself the best odds of succeeding. Sure, a guy like Odell Beckham Jr. could get hurt and vacate a ton of targets but, as of right now, he's not hurt so you don't want to bet on things like that. Some guys will get hurt and some tight ends that wouldn't normally might jump up in the standings but we don't gamble on low odd results. You draft or add Darren Waller after Antonio Brown called his GM a cracker and gets released - you don't try to guess that that happens. So in this article we are going to give you the guys that we believe have very low odds of finishing as top 5-6 tight ends based on their current situation which means they would be below average starting tight ends in your 10 or 12 team leagues. Which you don't want.
I can already feel the angry Reddit comments washing over me even as a type this intro.
As always with these, we'll assume a 12 team league with half point PPR using Fantasy Alarm's composite ADP.
Jonnu Smith , TE TEN
The Good
In the first two articles we've shared some workout metrics via PlayerProfiler that highlight some absolute specimen athletes and Jonnu Smith is no exception. Here are his workout metrics.
As you can see, all upper percentile. And if the stats aren't enough, just take a look at this picture he posted on his Instagram.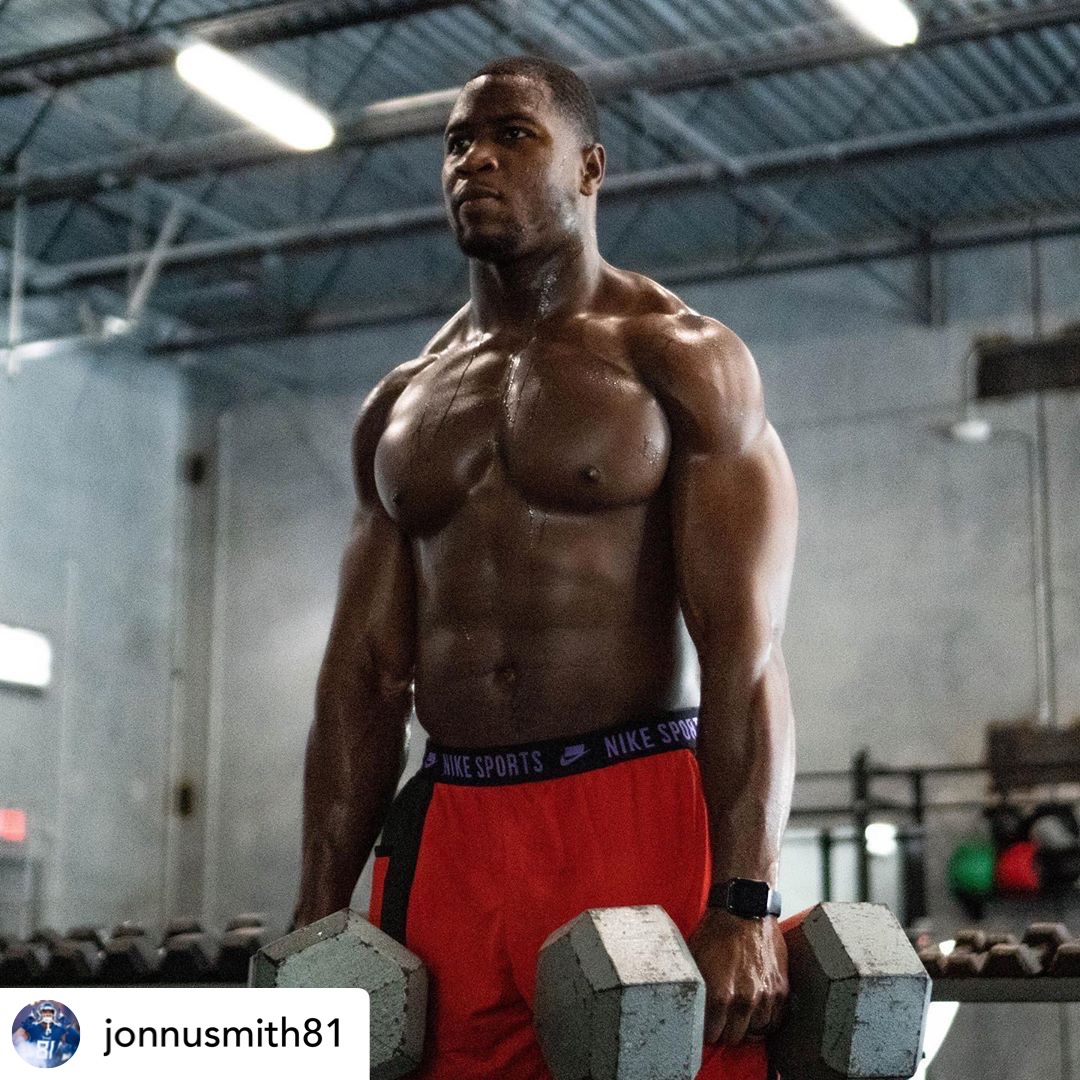 If there were a super laboratory designed to create super humans, Jonnu Smith would be the thing you create in your mega laboratory to defeat them. And he uses that athleticism to great effect. In 2019, per Pro Football Focus, he had the highest elusiveness rating of any player in the league. In fact, he broke the formula, as his 19 broken tackles on 39 touches produced a rating of 1,023.1 which was nearly double that of the next highest player. And the narrative this year is that, with Delanie Walker gone, he's the locked in starting tight end on that team.
The Bad
The problem with the "Delanie is gone so Jonnu starts now" narrative is that Smith has pretty much already been the starting tight end. In the last two seasons including playoffs, Delanie missed 24 games. And even when healthy last year, Jonnu was out-snapping him in a lot of those games. In fact, Jonnu played 701 snaps last season which was the 14th highest of any tight end. As a tight end, playing 800 snaps would put you right around top five at the position. So he doesn't really have that much more room for additional playing time, contrary to popular belief.
And why is that a problem? Well, it's because Jonnu's usage has quite frankly been terrible for fantasy football for three straight years. On those 701 snaps, he was asked to block 461 times which is almost 66 percent. That means he only ran 240 routes. And it's not just because that team is super run heavy either (though that's obviously an issue for fantasy production as well). Jonnu blocked on 22.9-percent of his PASS plays. That's nearly one out of every four pass plays that he was in on where he was part of the protection rather than the attack.
The best way to illustrate why this isn't good is by showing you some similar tight end dichotomies throughout the league using usage states from Pro Football Reference and Pro Football Focus. Since Delanie Walker got hurt in week 8, we combined his usage with the other pass catching tight end, Anthony Firkser . Firkser went from averaging 4.2 snaps per game prior to Delanie's injury to 17 snaps per game afterwards so he was the one who picked up a good chunk of that slack.
Is anyone going to say it? Alright I'll say it. That's bad. Usage wise, he was a couple pass blocking snaps away from being Josh Hill and he was pass blocking on a higher percentage of his pass plays than guys like Nick Boyle and Kyle Rudolph . You know, the guys we don't draft because they block too much? In 2018 OJ Howard blocked on 10.3-percent of his pass plays and looked like a promising tight end despite 10-percent itself being the high end of what we want to see. In 2019, Bruce Arians had him block on 15.5-percent of his snaps and he was borderline useless. 15.5-percent would be a drastic improvement for Jonnu.
Now is the part where you say "well this year is different because Jonnu is the starter". Okay, here are just weeks 8 through 16 isolated when Delanie Walker was out for the season.
Not much better. Last year Jonnu played 701 snaps and he was TE19. How many snaps does he need to be an above average starting TE in fantasy? 1,500?
Advice
Jonnu Smith might be a popular break out candidate among eye test folks or Twitter hype trains but for us he's a fade. Being the "starter" does not make him fantasy relevant on it's own. I mean, if being the starter means being out there on the first play then Jonnu "started" 14 games. If it means playing the most snaps at your position, he started 13. It's not like he is coming off the bench this year to get his big chance.
If Jonnu and Mark Andrews switched spots right now, and Jonnu was the pass catching tight end alongside Nick Boyle , he'd probably be my favorite player. But instead he's the primary blocking tight end on the team that runs more and passes less than any other team. What Jonnu does well is block and then sometimes catch the defense sleeping with a screen or play action and turn that into a big play. In 2018, 45-percent of his total yards came on just three plays. In 2019, 43-percent of his total yards came on just four plays. Yes, on 2019 snaps, he got 190 of his 439 yards on only four of his 701 snaps. That's pretty much half of his production for two years coming on seven plays. Which is great for best ball leagues but his three games with zero catches and his four games with one catch are killing you in regular leagues where you have to pick one guy to start each week. If someone wants to tell me that Jonnu Smith is going to be a stud in fantasy football this year, they need to start with why his USAGE is going to change. Don't just tweet a picture of him with some dumbbells. Because you know what being really strong is good for? Blocking.
Tyler Higbee , TE LAR
The Good
Tyler Higbee experienced a bit of a mini breakout towards the end of last year. Here are his stats over the last five games per Pro Football Reference.
It doesn't really matter what format you play in – it doesn't get more rock solid than those numbers. In half point PPR, that's 17.14 points per game which translates to 274.24 points on the season – good for tight end one overall by nearly a 70 point margin. In fact, that total would have been the 6th best flex player on the season right in between Ezekiel Elliot and Dalvin Cook .
Per Sharp Football Stats, in 2018, the Rams used 11 personnel (one running back, one tight end, and three wide receivers) an absurd 89-percent of their plays which was 12-percent more than the next closest team and 24-percent more than the league average. And why did they do that? Well, because it worked. And they steamrolled everyone they played essentially until the Super Bowl. In 2019 they started off in a similar fashion running 11 personnel on 72-percent of plays through the first 11 games (a number that would have been higher if not for injuries).
But a funny thing happened starting in week 13. The Rams saw a pretty dramatic shift towards using 12 personnel (one running back, two tight ends, and two wide receivers). During the last five games, they deployed at least two tight ends (and sometimes three) on 36-percent of their snaps which put them in the top five teams for two tight end set deployment. This shift is where Tyler Higbee excelled and the Rams did pretty well themselves during this span so the rumors are swirling that they could run a lot more two tight end sets. Which means that this version of Tyler Higbee could be here to stay.
The Bad
The stats above are what I like to call "surface stats". Like the fantasy points themselves, they are the end results. We like to look behind the curtain and see what exactly led to these results. So let's look into it.
First, here is a quick breakdown of these five opponents where Higbee played consistently well.
Cardinals – the single worst defense against the tight end in 2019. And not just by a little – they were letting up 16.1 fantasy points per game based on FanDuel scoring to tight ends and the next closest was 12.2.
Seahawks – that team letting up 12.2 points coming in second behind the Cardinals? The Seahawks. And the Rams knew they could use the tight end against them because Gerald Everett carved them up the first time they met with 7 catches on 11 targets for 136 yards. So Higbee wasn't exactly breaking new ground with 7 catches on 11 targets for 116.
Cowboys – Third on the list of Worst Teams Vs. the Tight End after the Cardinals and Seahawks would be the Cowboys letting up 11.9 points per game per FanDuel. And anyone who watched this game would remember that it was a complete blowout with the Cowboys up 28-7 at halftime and 31-7 going into the fourth quarter. The Cowboys played most of the game in a soft zone giving up passes underneath. Higbee spent the entire game catching little dink and dunk balls while they were down three scores. For real, Pro Football Reference has that info.
Only four of those plays occurred when they weren't down by three scores. Most of them were little 5-7 yard catches when they were getting crushed and both teams were hoping the game would just end.
49ers – For this matchup, the 49ers were conveniently without their best tight end cover guy, safety Jaquiski Tartt . You know, the guy who once said that, when he goes out there, his goal is to "erase the tight end".
Cardinals – Again, still the very worst team in the league vs. the tight end.
Okay, so the matchups were literally perfect. But what about the metrics from Player Profiler? Is he at least athletic like Jonnu Smith ??
Yeah but what about the switch to 12 personnel? That benefits him right?
First off, we don't know if they will be switching to more 12 personnel in 2020. That's just speculation. You have to remember that they were battling injuries with a banged up Brandin Cooks and Robert Woods and, as we pointed out, they had a slate of the best tight end matchups you could ask for so it made sense to go TE heavy. Per Sharp Football, they still ran 11 personnel 65-percent of the time during that span meaning it was their base personnel still and, on the season, their success rate was 51-percent on plays from 11-personnel (top 10 in NFL) and 47-percent in 12-personnel (16th in NFL so middle of the pack). So it very well could have been that McVay saw some chance for an advantage and pivoted briefly but he's not going to do that every game. Because a good coach doesn't operate that way - he schemes based on opponent. Then again, bad coaches are sometimes great for fantasy (thanks Riverboat Ron!)
Secondly, let's think about what happens if they do use more 12 personnel. Gerald Everett was essentially out for this whole span with a hyperextended knee so the two tight end sets were Tyler Higbee and Johnny Mundt . If we look at the pass blocking stats for the season, Mundt blocked on 51.8-percent of pass plays and Higbee blocked on 24.7-percent of pass plays (he was still at 20-percent even during those last five games). Obviously, if those are your options, Tyler Higbee will be going out for passes – Johnny Mundt is basically an offensive tackle. But when the two tight end sets are Tyler Higbee and Gerald Everett (12.1-percent blocking on pass plays) we need to ask ourselves who is going to be going out for the passes and who will be blocking? Well, we don't really need to ask ourselves that because for three and half years the answer was that Everett goes out and Higbee blocks. Or we can ask Rams head coach Sean McVay what his plans are for Everett or ask tight end coach Wes Phillips what he thinks.
Advice
If I haven't made it clear just yet, we are advising you to stay far away from Tyler Higbee . Yes he averaged 21.44 full PPR points over a five game span. But, in three and a half years leading up to that, including the first 10 games last year, he averaged 4.2 full PPR points per game. Do we really think that the Rams hid their secret weapon this whole time just to unleash the 4.8 second 40-yard dash running superstar during a random five game stretch in 2019? Of course not. If I had a secret weapon, I probably would have used him in the Super Bowl in the year prior instead of giving him exactly ZERO targets. I mean, it's only the most important game ever.
Let me say that again. ZERO TARGETS. SUPER BOWL. Based on Fantasy Alarm composite ADP, there are fools out there currently using a 5th or 6th round pick, drafting Higbee AHEAD of Evan Engram . Don't be fooled.
Jared Cook , TE NO
The Good
Drew Brees is a technician. His surgical accuracy has been his calling card for years and he's got the numbers and a ring to prove it. His favorite target last year of course was Michael Thomas , setting the NFL catch record, but, when it was time to put the points on the board, people might be surprised to learn that he connected with another player for the same number of touchdown passes as Michael Thomas . Jared Cook .
Cook was able to finish as tight end 6 in fantasy football, driven largely by the nine touchdowns he scored. And that was all while missing two games with an ankle injury and leaving another game after suffering concussion symptoms (and he was hurt on a play where he scored his second touchdown of the game, obviously). Yes, Cook was a valuable asset for fantasy gamers in 2019 and, unlike Tyler Higbee , he is a premier athlete with workout metrics in the upper percentile nearly across the board, per PlayerProfiler.
The Bad
This article is to help you with your seasonal fantasy leagues where you set a lineup each week. In that format, we want consistency. And the key to consistency, is targets. Which is the biggest problem for Jared Cook .
In 2019, Jared Cook was the third target on the team behind Michael Thomas and Alvin Kamara . He averaged 4.64 targets per game which translates to 74 targets on the season. Let's do a little trivia. If we set the bar at 90+ targets OR 10+ touchdowns, how far back do we need to go to find a top five fantasy tight end that didn't have either?
Answer? If you follow me on Twitter @CoopAFiasco, you would already know the answer is the Dolphins Randy McMichael in 2003. Every top five tight end since then has had over 90 target or double digit touchdowns. And receiving touchdowns in general are one of the more fluky stats in football. It would be one thing if Jared Cook was a perennial leader in touchdowns like prime Gronk or Prime Jimmy Graham but, at 32 years old, last year was the first time he ever had more than six. The more trustworthy correlation between targets and fantasy success for tight ends is the whole reason we dedicated an entire section of this article to The Target Conundrum.
Last year Cook was the third target on the team on a disappointing 74 target season pace. This year not only do they bring back Michael Thomas and a healthy Alvin Kamara (who battled a knee injury most of the season) but they added Emmanuel Sanders . Imagine being the dude on Reddit who tried to tell me Emmanuel Sanders wasn't going to be a problem because "he's old", turning 33 on March 17th, while Jared Cook turned 33 on April 7th? That's not even a full month my guy.
Advice
Maybe in a best ball format where boom/bust players are practically encouraged, do you want a touchdown dependent tight end. But not when you are setting a lineup and counting on your tight end to deliver more than 2-3 catches. And Jared Cook only delivered more than three catches in four of his fourteen games. As someone who has some guys that he wants to pick later on, like last week's article favorite Mike Gesicki , I personally LOVE that Jared Cook is going off the board as a top 10 tight end in the 9th round or so. Jared Cook is the perfect mid to late round tight end - for someone else to draft.
Austin Hooper , TE CLE
The Good
Pretty obvious isn't it? In this series last year, we had Austin Hooper as a "buy" recommendation. And that was in large part due to his physical similarities to perennial tight end stalwart Zach Ertz . We will now lazily copy and paste those two profiles from the previous article (courtesy of PlayerProfiler.com). The metrics are all from the combine/draft so just tack a year onto their age and quit your whining.
Right on point. And in that article we said that the determining factor in his success was the battle between Hooper and Calvin Ridley for targets, based largely on The Target Conundrum. If you've yet to read any of these articles besides this one, that target write up mathematically shows how important it is for tight ends to get 100+ targets in order to have a chance to be above average fantasy starters. It also shows how rare it is for three players on the same team to get 100+ targets. Well, Hooper held his own last year on that front, finishing second on the team with 97 targets over Ridley's 93. Not only that, but, when they were both healthy during the first nine games, he was out-targeting him 65 targets to 55 which would have translated to ~116 for Hooper and ~98 for Ridley (which would come very close to being the fifth team out of 160 to have three guys get 100+ targets over the last five years).
Based largely on his success, the Browns decided to make him the highest paid tight end in the league where a lot of folks expect that success to continue.
The Bad
We ain't a lot of folks. On the surface, the situation for Austin Hooper might look largely the same. He's on a decent but not great team with two premium wide receivers. He was able to thrive under those circumstances last year and finish as TE6 despite missing three games. This year in a full season, he should have the top five TE upside we so desperately crave right?
We have to put things in context here. First, the Falcons threw a ton. And I don't even mean a ton as in "led the league in attempts" a ton. I mean as ton as in "led the league and no one else was within 50 pass attempts". The next highest after their 684 was the Panthers with 633. On top of that, they had injuries to Ito Smith , Devonta Freeman , Calvin Ridley , and Hooper himself while also trading away Mohamad Sanu, leading to a lot of weeks with heavily consolidated target shares. It was the perfect storm for targets yet only Julio got over 100 which speaks to how hard it is to hit that "three players over 100 mark".
Not to mention, the whole point last year was the battle of Hooper vs. Ridley which, at the time, felt seemingly winnable. And Hooper realistically did win it. That said, Austin Hooper vs. Odell Beckham Jr. or Austin Hooper vs. Jarvis Landry for targets is a different beast entirely. Including their rookie years, Odell Beckham Jr. has averaged 10.06 targets per game (161 target pace for a season) and Jarvis Landry has average 8.93 targets (143 target pace). Even playing all 16 games together last year Odell had 133 targets and Jarvis had 133. Historically speaking, if just the three of them were on the Falcons last year with no one else really taking targets away, it still would have been difficult for Hooper to get 100+ targets. That's just math, homie.
And that's on the Falcons throwing 684 times. They aren't on the Falcons, they are on the Browns. The Browns who just hired Kevin Stefanski, famous for his super heavy run scheme utilizing wide zone blocking. Does that sound like an offense that translates to a lot of passing? Not only that but the Falcons last year were without Ito Smith for pretty much the whole season and Devonta Freeman for a good chunk (with only Brian Hill , who graded out as the single worst pass blocking back in the league at #144 of 144). Now Hoop is on a team with pass catching backs Nick Chubb AND Kareem Hunt as well as another decent tight end in David Njoku . Not great, Bob.
Advice
Don't chase last year. You want THIS year's studs. Hooper might have a decent floor as the third target in this offense but, barring an injury or a complete change of heart for Stefanski, he has next to no shot at being a top five tight end unless he just catches a boat load of touchdowns. Which we don't bet on. And in leagues with 10-12 teams where you start one tight end, the top five tight ends are essentially the above average starters. So, if you are content with having a below average starter, draft Austin Hooper as your starting tight end. It's a great strategy if your goal is to finish in third.
Hayden Hurst , TE ATL
The Good
Hayden Hurst is one of Reddit's darlings this year. And their logic makes a lot of sense. Austin Hooper was good with the Falcons. The Falcons lost Austin Hooper . The Falcons traded for Hayden Hurst . 2020 Hayden Hurst = 2019 Austin Hooper . Pretty cut and dry case, detective.
In all seriousness though, Hayden Hurst is actually a slightly better athlete than Hooper running a slightly faster forty with a higher speed score. And Hurst was drafted at the end of the first round while Hooper went mid third. The Falcons traded a second round pick for him which is what they got for their fan favorite Mohamad Sanu the year prior. Hurst was only available because of the breakout success of Mark Andrews . Now he joins the Falcons where Dirk Koetter loves to sling the rock around, especially to the tight end. The narrative is all there!
The Bad
Did you guys not just read the last section? The part which talked about the Falcons throwing an abnormally high amount of passes with insane week to week concentrations of targets due to injuries? For instance, in weeks 11, 12, and 13 the Falcons were without Ito Smith , Devonta Freeman , Mohamed Sanu , and Austin Hooper . During just those three games, Calvin Ridley received 32 targets which is a 171 target pace. When Hooper came back and Ridley was out, Hooper finished up the season with back to back nine target games or a 144 target pace. In a situation where everyone is healthy and their slot guy doesn't get traded away mid season, that stuff doesn't happen. You can't have one WR get 167 targets (Julio's 16 game pace), the other get 171, and the tight end get 144. That's not how it works.
The situation is once again plain and simple. It's Calvin Ridley vs. Hayden Hurst for second target on that team. Mathematically and historically speaking, the third guy on the target totem pole does not get 100+ targets. That means that that 3rd player has a very difficult time being either a WR2 or a top half TE1. Teams that win fantasy leagues typically have above average players at each position so you are doing yourself a disservice drafting one of these guys if you believe they will be the third target on the team. Fantasy doesn't have to be hard.
Last year Hooper was the second target but Hooper was also a fourth year veteran of the team going up against a second year wide out. Now Ridley is the third year wideout (the notorious breakout year for WRs) while Hurst is joining the team for his first year in a brand new offense with a very limited camp and no preseason games. Meanwhile, Austin Hooper is now the highest paid tight end in the game meaning. Big shoes to fill. Sure Hurst was a first round pick but he got beat out by a third round pick to the point that he became an expendable asset. If he was a stud, don't you think they maybe find a way to keep him and utilize him? Now, according to Twitter, he's just going to waltz into Mercedes-Benz Stadium and command 100 targets on a team with Julio Jones , Calvin Ridley , Russell Gage , and Todd Gurley ? Russell Gage might not be scary on the surface but he filled in valiantly at a brand new position following the Sanu trade, going from literally ~1 slot snap per game in the first seven games to ~36 slot snaps per game over the final nine). And Todd Gurley has seasons of 43, 64, and 59 catches under his belt - that 43 catch season is the same number of catches Hurst has in his entire career so far.
Advice
Every single time I post an article on Reddit, it's the same thing.
"What about Hayden Hurst ?"
"It's Hurst szn bro, Hurst or bust!"
"I'm just going to wait on tight end and take someone like Hurst - top tight ends come from the bottom of the draft like, all the timesies."
Yeah they come from the bottom of the fantasy draft all the timesies when they actually have the opportunity. Think about the players that "broke out" last year. Chris Godwin was buried behind Mike Evans , DeSean Jackson , and Adam Humphries and then all of a sudden two of them were gone and he was a top two target. Terry McLaurin led his team in targets. AJ Brown led his team in targets. Mark Andrews led his team in targets. Darren Waller led his team in targets. Notice a theme? At least tell me a story of how it happens for Hayden Hurst .
To be a TRUE difference maker at tight end in the current environment, you actually LEAD the team in targets. Take the tight ends who finished top five the last two year. Nine out of ten of them led their teams in targets. The exception was Eric Ebron being second in targets and scoring 13 TDs in 2018. It's exceptions like that that make the rule "top two in targets" and not "top target" but the bottom line is that these players are a focal point of their passing game. The focal point of the Falcons passing game is Julio Jones . No question. Which makes Hurst unlikely to have top three upside right from the jump. And if you are like me and think Calvin Ridley is the second target on that team, then tight end five or six isn't even in his range of outcomes either. So you are basically drafting a tight end where, if things go well for him, his upside is TE7 or TE8. And in the very first article of this series, we showed you why that tight end isn't even that much better week to week from tight ends 13, 14, 15 who are often on waivers. So do yourself a favor and avoid guys like that. You're welcome.
Statistics for this article were provided by the author, Andrew Cooper, with help from ProFootballFocus.com, PlayerProfiler.com, ProFootballRefence.com, AirYards.com, NFLSavant.com, FantasyData.com, and SharpFootballStats.com. Follow Coop on Twitter @CoopAFiasco – like everyone at Fantasy Alarm vows to do, he answers every question and not just about tight ends.
Want to see more from Andrew Cooper? Check out his article in the 2020 Fantasy Alarm NFL Draft Guide "Stats You Need to Know" as breaks down interesting stats every fantasy players should know heading into the 2020 Fantasy Football Season!
#FANation do you want to be a #FAmily member for life???
Purchase the 2020 NFL Pro Package today for JUST $74.97 & get entered into a drawing to WIN a LIFETIME subscription to Fantasy Alarm!
Click Here to Purchase & Gain Entry to the Sweepstakes
http://fantasyalarm.com/nflpro
Player News
{{item.text}}
{{analysis.analysis}}
{{item.datetime}} (ET)