FFPC Playoff Challenge - General Strategy
Published: Jan 10, 2022, 10:25 PM EST
Fantasy football is not done. Not even close. In fact, it's now time for the greatest knowledge test in all of football. Fantasy football PLAYOFF LEAGUES.
Playoff fantasy is a hybrid game because, not only do you need to know which players are productive for fantasy, but you need to anticipate which teams will advance. Any average Joe can play DFS. And any run-of-the-mill Moe can bet on who wins the Super Bowl. But it takes a truly wise and powerful football mind to win a fantasy playoff league.
We figured now would be as good of a time as any to give some tips for anyone new to the format. With this guidance and your football know-how, you can keep the fantasy dream alive and potentially flex on the entire industry with a big win. So let's get to it.
Not yet signed up for the FFPC Playoff Challenge? Don't wait! Sign Up Here!
Format
Knowing your format is KEY. For most of this article we will focus on the FFPC Playoff Challenge since that's the biggest and most popular one but let's just touch on a couple formats here because it really changes your entire strategy.
One Lineup - This is the format for the FFPC. Essentially, you pick ONE lineup and that's your team all the way through. No changing it each round so you better pick some Super Bowl contenders for your important positions. The additional curveball for FFPC is that you can only pick ONE player from each team. So, if you pick Patrick Mahomes, no Travis Kelce or Tyreek Hill. In FFPC, points scored in the Super Bowl also count double. More on that later though.
Lineup Reset (with player limits) - This is the format used for Baby Bowl (Playoff Edition), another popular industry charity league run by Rob Norton. If you want in on that, send him a DM on Twitter for details. Essentially how this game works is you set your lineup for week one. Whoever you use, you can't use them again even if their team wins. Then next week, you build a new lineup from the remaining players available. So, you can use Patrick Mahomes, Travis Kelce, and Tyreek Hill all in week one if you like. But, if the Chiefs make it to the Super Bowl, you won't be able to use them again for the final week and you'll be scrapping a squad together. On the flip side, if you don't use them wildcard weekend and the Chiefs lose, there goes your chance to use them at all.
Rolling Lineups (no player limits) - This is the format used by NFL.com. Basically you pick eight guys each week and you can adjust your lineup every week with whoever you want. No player limits. The twist here is that you get bonuses for each week you leave a guy in the lineup without taking him out. So you start Mahomes in week one, he gets 1X points. If the Chiefs win and you start him again, you get 2X. And so on. There is a whole different layer of strategy there.

Picking The Super Bowl Teams
No matter what format you are playing, it's crucial that you start by trying to figure out which teams you believe have the best shot at winning the Super Bowl. As we mentioned for the FFPC, Super Bowl points count DOUBLE so it's crucial that you have key players from those teams. Since we'll be focusing on that format from here on out, I suggest taking a quick glance at the official FFPC Playoff rules.
The real decision here is whether you want to go with the chalk or be a contrarian. The odds of the Packers winning the Super Bowl currently sit at +375 and the odds of the Eagles winning it are +5000. On one hand, you could lose pretty quickly if you pick a guy like Jalen Hurts and the Eagles get eliminated in week one. On the other, if the Eagles defy the odds and win the Super Bowl, you might be the only one with Jalen Hurts. My advice on this would be to avoid relying heavily on the long shots. A $10 bet on the Eagles pays out $500 so I'd go that route if you want a piece of that highly unlikely outcome.
Not yet signed up for the FFPC Playoff Challenge? Don't wait! Sign Up Here!
Game Theory
This is why this is the ultimate thinking man's game. It's not about which players are capable of the most points in any given round. It's not about just picking the Super Bowl MVP. And it's not just about picking contrarian players that will have low ownership. It's a huge mashup of all of it. And game theory becomes critical. Here are some basic tips and then we'll get specific to this year.
Pick Crucial Positions from the Best Teams and Vice Versa - We briefly mentioned this because it's obvious but it's also very important. Any fantasy gamer knows what the most important positions are. You need to start the following in FFPC: QB, RB, RB, WR, WR, TE, FLX, FLX, FLX, FLX, K, D. So that's 12 players from 14 teams. If you think the Cowboys are going to win the Super Bowl, you don't want to pick Greg Zuerlein as your kicker. Not only has he been crazy inconsistent but positions like quarterback are almost certain to outscore kicker in this format. So you want to pick Dak Prescott or Zeke or someone if you think the Cowboys win.
On the flip side, by the nature of the game, you HAVE to pick players from teams who are going to lose round one as well. Assuming you pick players from both the one seeds, you will still need to pick players from four teams that you think will lose week one. That's where you should be picking your kicker and likely also your defense. FFPC is tight end premium (1.5 points per reception vs. 1) so tight end is actually more important than it might be in typical formats.
Avoid Early Head to Head Matchups at Crucial Positions - If this is your first time playing then this might not be obvious. Some people might want to "hedge their bets" by picking two good players in a tough matchup early knowing that ONE will go on to the next round. But the reality here is that, if your quarterback loses round one or two, then you are done. You want to be picking crucial players that won't be eliminating each other in the first two rounds.
Let's say for instance you pick Kyler Murray and Cooper Kupp. Kupp is going to be an incredibly popular pick. If the Rams win, now you are stuck with no QB and a player that like 50% of the folks in the tournament also have. You gained zero leverage there. If you truly think the Cardinals have a shot to win it all, take Kyler Murray and pick someone off the beaten path on the Rams (or go with kicker, defense, or no one). If the Cardinals upset the Rams, you just gained a LOT of leverage and didn't lose a position of importance. If a bunch of your key pieces get knocked out all at once, nothing else really matters does it?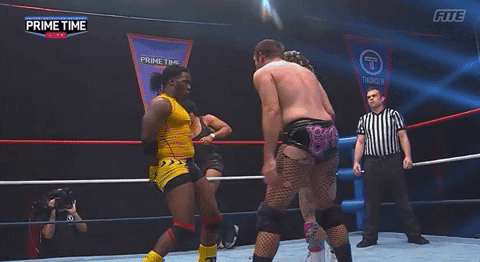 Balance
This brings me to my final general tip - balance. No one is going to win this by just picking all the best players on each team. That's just not how it works. Derrick Henry got eliminated round one last year. And the top scoring running back? Leonard Fournette. You need a balance of chalk plays and contrarian plays. And there are a lot of different ways you can go with this. Here are the combinations in order of least risky to most risky with an example of a successful pick last year.
There really are too many options to tell you exactly what to do. But you have to have some diversity as only the top 11.7% of teams finish in the money here. What we can do is break down the teams and their odds of success while looking at the players we think might be popular or not. Stay tuned for that article coming shortly!
Not yet signed up for the FFPC Playoff Challenge? Don't wait! Sign Up Here!
Player News
{{item.text}}
{{analysis.analysis}}
{{item.datetime}} (ET)