Fantasy Basketball: Daily League Picks Mon. Dec. 16th
Daily Fantasy Basketball recommendations for Monday December 16th
Fantasy Basketball Du-Rant
The Daily Fantasy Basketball Du-Rant provides you daily recommendations in an A, B, C, D tiered format, with specific targets for GPP tournaments (Guaranteed Prize Payout tournaments) and separate players that may be more geared towards Double Up (DU) contests. It does not mean they are only worth playing in said format, just that I like them in that type of format a little more.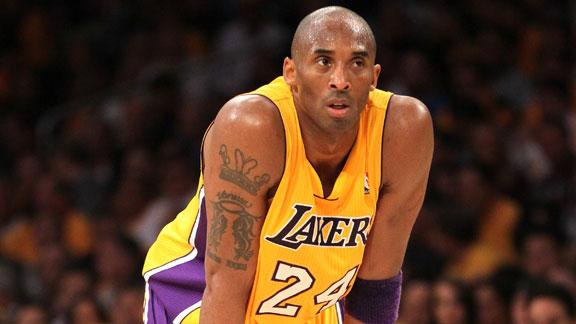 Daily Dandies
For those of you checking out my recommendations for the first time, I group the players in A,B,C,D Tiers as a play on the old A,B,C,D basketball camps and as an easy way to distinguish player tiers. (All prices are according to Draft Street). If you have any specific questions post them in the comments section and I will answer them asap or send me a tweet by clicking on my twitter handle at the top of this article. To see who is starting each night visit our NBA Lineups Page
A-All Star priced players that should put up All Star stats today (target 35+ FP, $15,000-on up).
GPP
* G Kobe Bryant (15.5%) has been distributing the ball quite a bit more than we are accustommed to, but that is a good thing. Now, if Kobe can just limit the turnovers, which I believe he will tonight, then we can expect an even better performance than his 21 points (31.25 Fantasy Points), seven rebound, and eight assist, performance in his last game this past Saturday.
DU
* F Paul Millsap (17.2%) obviously all top dollar options are in play, but with Millsap you get a player who comes at a little bit of a discount than other top tier options and who has been as consistent as you can get posting 27 or more Fantasy Points in each of his last eight games, includig 30-plus in six of his last seven and is facing a Lakers team that is allowing the fourth highest offensive rebounding percentage to their opponents in the league.
* F Paul George (16.7%) will likely be one of the top targeted players, among this salary bracket, tonight as he takes on a Pistons team that is allowing the second most Fantasy Points to small forwards over the last 15 days.
B-rated Ballers: Big name players with big games, but not as high of a price tag as the top five or so priced players at each position (around 30 FP, $12,000-$15,000).
GPP
* G Toney Wroten (12.3%) continues to show he is a worthy starter, at least from an offensive perspective, in this league and is averaging 18.5 points, 5.8 rebounds, and 5.5 assists over his last six games.
* C Roy Hibbert (13.6%) has scored in double-digits in each of his last nine games and blocked seven shots the last time he faced the Pistons back on November 5th. I doubt many people will gravate towards Hibbert tonight as they assume he will have his hands full with Andre Drummond, and well Hibbert is not a very sexy offensive option.
* F Trevor Booker (12.4%) for a look at Trevor Booker check out today's Wavier Wire Article.
DU
* G Deron Williams (14.6%) facing a Sixers team that every point guard likes his chops in anticipation of playing as they are allowing the most Fantasy Points to oppossing point guards over the last 15 days.
* C Spencer Hawes (12.2%) Brook Lopez will likely play tonight even though his ankle may not be 100%. Hawes has reached 30 Fantasy Points in two of his last three games. (Update: Brook Lopez will not play tonight, so also consider starting Nets big man Andray Blatche).
C-as in players that COULD be in line to provide you with good to great value in the mid-tier price range (target 25+ FP, $8,000-$12,000).
GPP
* F Jeff Green (11.6%) the TWolves are allowing the third most Fantasy Points to the small forward position over the last 15 days.
DU
* C Andrea Bargnani (10.6%) see Pablo Prigioni below
D-Discounted Dandies: Players on the cheap whose production may exceed what their discounted price tag suggests. (Double Digit Fantasy Production, $3,500-$8,000).
GPP
* G Marquis Teague (3.3%) Kirk Hinrich is a game-time decision due to a stiff back, if he were to miss Monday's game versus the Magic Teague should get the start again. Teague finished with over 19 Fantasy Points in 28 minutes in his start this past Saturday versus the Raptors.
* G Lou Williams (7.2%) the minutes restriction on LouWill has been lifted and he responded with 27 points, (6-for-13 from beyond the arc), two boards, three dimes, a steal, and a block in 28 minutes of his last game on Saturday versus the Knicks. With a day of rest in-between Williams should play similar minutes again tonight and makes a safer play than Teague if you do not want to deal with waiting and seeing if Hinrich will be active, or not.
GPP
* G Pablo Prigioni (8.0%) is 6th among players who have played in 20 or more games in effective field goal percentage at 63.2% and 11th in true shooting percentage among qualified players. So, at least when he does shoot he has been effective. Prigioni is also assisting on 25.3% of teammates field goals and has been key in Andrea Bargnani recent uptick in efficiency as Bargnani is shooting 51.7% with Pablo Prigioni in the lineup this month compared to 31.5% without him.
Best of Luck tonight, and for you season long players looking for some help check out this week's Fantasy Basketball Wire Wire Pick Ups and if you have any questions go rouge and post them in the comments section and/or send me a tweet.