Fantasy Basketball: Daily League Picks Fri. Dec. 13th
Daily Fantasy Basketball recommendations for Friday December 13th
Fantasy Basketball Du-Rant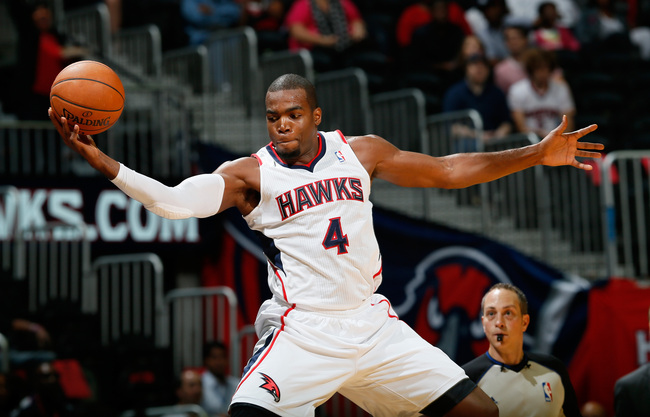 A-All Star priced players that should put up All Star stats today (target 35+ FP, $15,000-on up).
GPP
* F Paul Millsap (18%)Nene is out for the Wizards again tonight and Millsap has posted back-to-back double-doubles, posted double-digit rebound totals in four of his last five games, and has scored over 20 points in three of those five games.
DU
* C Andre Drummond (17.2%) Nets will be without Brook Lopez.
B-rated Ballers: Big name players with big games, but not as high of a price tag as the top five or so priced players at each position (around 30 FP, $12,000-$15,000).
GPP
* G Kyle Lowry (14.7%) facing a MC@-less Sixers team that is allowing, on average, the most Fantasy Points to point guards over the last 15 days.
* C Nikola Pekovic (13.6%) Spurs Tiago Splitter will miss tonight's game, which should benefit Pek who has post 30-plus Fantasy Points in three of his last six games. (That is if you do not want to spend on Pistons Andre Drummond).
DU
* G Goran Dragic (14.7%) the Kings are allowing the sixth most points per game to opposing point guards over their last seven games and Dragic has scored in double-digits in every game since returning from his injury back on 11/10, including tieing his season-high of 31 points in his last game out.
* F Al-Farouq Aminu (12.2%) has 44 rebounds in his last three games and has scored 36 or more Fantasy Points in two of his last three games.
C-as in players that COULD be in line to provide you with good to great value in the mid-tier price range (target 25+ FP, $8,000-$12,000).
GPP
* F Wilson Chandler (10.8%) has been given the green light to shoot more as he scored his second most points of the season with 17 in his last game making a season-high seven shots on 10 attempts.
* F Trevor Booker (8.9%) should start again with Nene out. Booker has posted 22 or more Fantasy Points in each of his last two games.
* C Andrew Bynum (9.9%) is not getting much attention, is coming off a poor game, but has had a few days to rest up and I expect a bounce back game if you were looking for a discounted option that may be less than 1% owned tonight.
DU
* G Toney Wroten (11.9%) MCW is out again.
* C Andray Blatche (9.3%) Brook Lopez is unlikely to play tonight and Blatche has delivered when he has seen extended minutes.
D-Discounted Dandies: Players on the cheap whose production may exceed what their discounted price tag suggests. (Double Digit Fantasy Production, $3,500-$8,000).
* G Terrence Ross (5.6%) is averagng 33 mpg over his last two games and is facing a Sixers team that is allowing the third most Fantasy Points to shooting guards this season.
Best of Luck tonight, and for you season long players looking for some help check out this week's Fantasy Basketball Wire Wire Pick Ups and if you have any questions go rouge and post them in the comments section and/or send me a tweet.