---
Dominating your MLB Season starts with your draft and Fantasy Alarm has you covered. Introducing our 2016 MLB Draft Guide with powerful insight from Ray Flowers and Jeff Mans. It includes: Over 600 Player Rankings Updated Daily, 30 Proven Strategies that Help You Win, 20 Prospects That Are Worth Your Time, DFS Special Reports, and Much, Much, More! Whether you are a beginner or an expert our MLB Draft Guide is all you need to start your Fantasy Baseball Season off to winning ways. CLICK HERE TO DOMINATE YOUR COMPETITION AND FIND OUT HOW TO GET IT FREE!
---
I'm sitting here in a hotel in San Francisco getting over my vodka & red bull induced fun of the previous night (the 3 AM breakfast at the all night diner certainly hit the spot by the way). Missing my second computer screen as I work off my laptop listening to Tainted Love – the Soft Cell version. You don't care do you? Let's get down to the matchups, that's what you're here for.
* NOTE: Players are listed in alphabetical order for the sake of making them easily sortable/findable. The matchups are also generated based on Batter vs. Pitcher data. Just because a player is not listed does not mean that he is a bad or good play. The players listed below are mentioned merely because of the BVP data for the matchup.
DISH DIAMONDS – The Best Hitting Matchups of the Day

Jay Bruce has hit .500 with a homer in 10 at-bats against Edinson Volquez.
Small sample size but Billy Butler has five hits in eight at-bats against Drew Smyly.
Miguel Cabrera has hit .359 with three bombs and nine RBIs against Jeremy Guthrie in 40 at-bats. Alex Avila of all people has also been an effective offensive performer. He's at .304 with three bombs and nine RBIs in 23 at-bats. Ian Kinsler likes to party too – he's hit .344 in 32 at-bats.
Josh Hamilton tattoos Justin Masterson (most folks are doing the same this year). Hamilton his two homers and five RBIs while batting .588 with a 1.670 OPS over 18 plate appearances.
Aaron Hill against Matt Garza: .389/.436/.444. Five RBIs too in 39 plate appearances. Gerardo Parra and Miguel Montero are both hitting .429 in 14 at-bats.
Derek Jeter is at .368 over 38 at-bats against Mark Buehrle. Brett Gardner is at .412 in 17 at-bats. Ichiro Suzuki is Rogers Hornsby at .421 over 57 at-bats. Mark Teixeira is at .341-1-7 in 44 at-bats. Brian Roberts is at .320 in 50 at-bats.
Matt Kemp has hit .419-3-10 against Jorge De La Rosa. Hanley Ramirez is at .391-2-4. Adrian Gonzalez lines up a .361-3-10 effort.
Paul Konerko versus Tim Hudson, a battle of veterans. Konerko has a .368/.455/.632 slash line over 22 plate appearances. His efforts include a homer and five RBIs. Adam Dunn also does his thing against Hudson with a .324 average, four homers and seven RBIs. Oddly, he's only worked one walk.
Joe Mauer has hit .367 with two homers and four RBIs in 30 at-bats against John Lackey.
Daniel Murphy versus Lance Lynn goes to Murphy who has five hits, and three RBIs, over 11 at-bats (.455).
Nick Swisher has gone .314-1-6 with a .442 OBP over 42 plate appearances against C.J. Wilson.
Chase Utley has gone 10-for-22 with a homer and five RBIs against Aaron Harang. Ryan Howard has hit .286 with three homers and six RBIs in 21 at-bats. Marlon Byrd is at .385 with a homer in 13 at-bats.
Ben Zobrist owns Kevin Gausman. He's 4-for-4. Hey, at least Zobrist is batting .274 at home versus the junk he's done on the road (.236).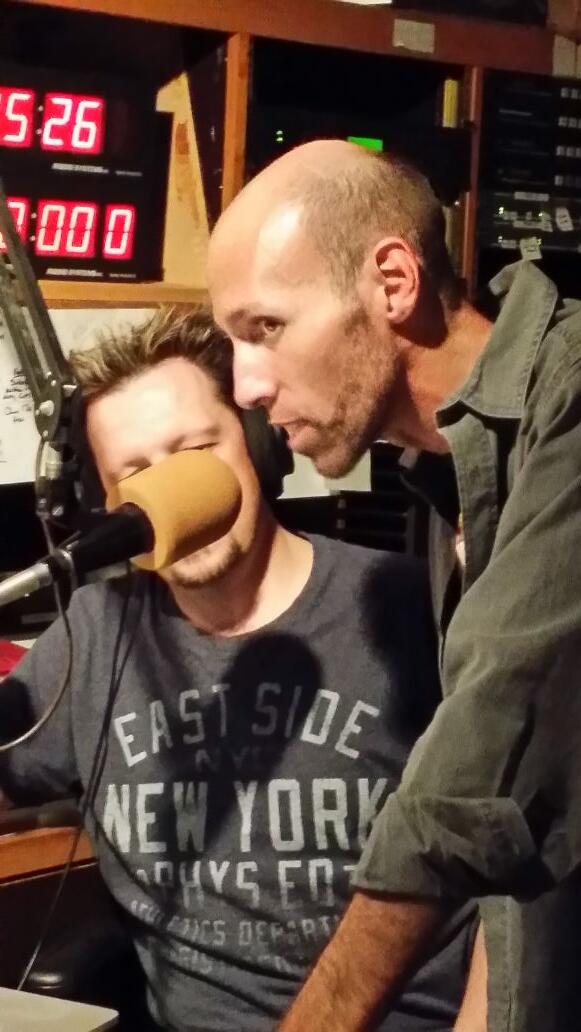 * Jeff Mans and Ray Flower in San Francisco.
DISH DISASTERS – Worst Hitting Matchups of the Day
Chris Davis (9 ABs), J.J. Hardy (11 ABs), Adan Jones (12 ABs), Nick Markakis (6 ABs), Nelson Cruz (6 ABs) and Manny Machado (10 ABs) have a combined 54 at-bats against Alex Cobb. They don't have a single homer and have drive in just two runs.
Lucas Duda has a goose egg against Lance Lynn in eight at-bats.
Alex Gordon does not like to see Drew Smyly on the bump. He's got one hit in 14 at-bats and has whiffed eight times.
Austin Jackson is no bueno against Jeremy Guthrie. He's hitting .185 with a .575 OPS in 29 plate appearances.
Howie Kendrick has been in a slump and it could continue Wednesday. He's hitting .214 in 14 at-bats against J. Masterson. Albert Pujols is 2-for-10, Erick Aybar is 3-for-23 and Raul Ibanez is 3-for-18.
Brandon Phillips has a single in 10 at-bats against Edinson Volquez.
Carlos Santana has finally picked his game up. He's not a great bet against C.J. Wilson though since he's produced only three hits, along with seven Ks, in 20 at-bats. Not to be outdone, Asdrubal Cabrera has hit .182 in 22 at-bats while Jason Kipnis has one hit in eight at-bats. If Michael Brantley plays beware. He has one hit in 14 at-bats.
Alfonso Soriano is batting .200 with a .213 OBP against Mark Buehrle. He's also struck out 10 times in 45 at-bats.
Travis Snider has hit .417 with four RBIs in 12 at-bats against Alfredo Simon.
Kurt Suzuki has had a fine year, but he's never been able to find success against Mr. Lackey. In 33 at-bats Kurt has hit .182 with a .200 OBP. He does have a homer.
Bookmark the following three sources to check daily after you read this piece.

Fantasy Alarm Lineups
Batter Versus Pitcher

Daily Projections – For every single day of the season.
MOUND MAVENS – Starting Pitchers to Target
Andrew Cashner pitches in Petco. In six home starts he's posted a 1.41 ERA and 0.99 WHIP.
You read about the dominance of Alex Cobb against the Orioles above. The current club has 70 at-bats against him with no homers and 22 Ks. Cobb also struck out 11 while allowing one run in his last outing wiping out the stain of his June 7th outing.
Clayton Kershaw is at home against the Rockies. He's 11-5 against the Rockies in his career with 155 Ks in 145 innings. He's also got a 0.97 WHIP with two walks at home this year.
Alfredo Simon has a 2.44 ERA and 1.11 WHIP in seven road starts this season. He faced the Pirates on April 23rd and held them to two runs over six innings. He got the win. After a setback on May 27th Simon has allowed seven runs over his last three starts – all wins.
Edinson Volquez has a 3.22 ERA and 1.15 WHIP this year at home. He's also sporting a 3.89 ERA and 1.18 WHIP on the year (better than you thought?). Over his last five starts he's allowed eight runs.
MOUND MESSES – Starting Pitchers to Avoid
Chase Anderson faces the Brewers in Arizona. The Brew Crew have the 8th best OPS against righties in baseball. Anderson has been very effective with a 5-1 record, 3.21 ERA and 1.22 WHIP through six starts. Still, he's gone more than six innings just once, and over his last five outings he's struck out more than four batters just once. Boring.
Mark Buehrle has been fantastic this year. Really, he has. Here's the issue though. The current Yankees roster has 395 at-bats against him, a huge sample size. The club has hit .314 with an .804 OPS to go along with 11 homers. They rip him up.
Jorge De La Rosa has a 4.66 ERA and 1.28 WHIP on the road this season. In his career against the Dodgers he's gone 3-9 with a 5.74 ERA and 1.61 WHIP.
Matt Garza can't throw to first base. He's also not pitching very well meaning maybe he can't throw to catchers either? He faces the D'backs in Arizona and he's the unhappy owner of a 6.21 ERA and 1.62 WHIP over six road starts. .
Kyle Gibson is infuriating. Check out his runs allowed per game this year: 1, 1, 0, 7, 5, 0, 6, 1, 5, 0, 4, 0 and zero. In seven road starts this year he has a 5.91 ERA, 1.43 WHIP and 16 Ks over 35 innings. He faces the Sox in Fenway.
Make sure you tune in to the Fantasy Alarm's Daily Game Show at 6 PM EDT, Monday through Friday on SiriusXM Fantasy Sports Radio (Sirius210, XM87) as Jeff Mans and Ted Schuster will help you to set your daily lineups.